Discover Your Place In History
Ancestral Footsteps offer non-celebrities the sort of service Who Do You Think You Are? gives to its stars... a trip down your family's memory lane
Every family is unique, and so are our services
Ancestral Footsteps provides comprehensive personalised family history research and tours. We dig deep into your family's past to place your ancestors in the social and historical context of the times. We help you understand where they lived, worked and loved to create a compelling narrative that may resonate with the way you live today or come as a complete surprise.
Our team worked on the BBC award-winning series of Who Do You Think You Are? giving us a real eye for spotting a great story, investigating it to the full and then bringing it to life. We also have an unrivalled international contacts book, as well as the experience and expertise to take on challenging projects.
We help you find your roots wherever in the world they are and have researched stories for clients across Europe, the Americas, Africa, Australasia and Asia. If you cannot find records online that doesn't mean they do not exist. We have a trusted network of researchers on the ground who can visit local archives across the world.
We don't just trace the names and dates on your family tree; our researchers follow your story to track down all the relevant documents that bring your ancestors to life. We then present our findings to you in a detailed research portfolio including a 30-page illustrated book, family tree and set of documents. You then have the option to visit some of the places associated with your family in the company of one of our expert researchers.
Ancestral Footsteps will leave you with a deeper understanding of your family's story, and a new emotional connection to the past as you discover your place in history.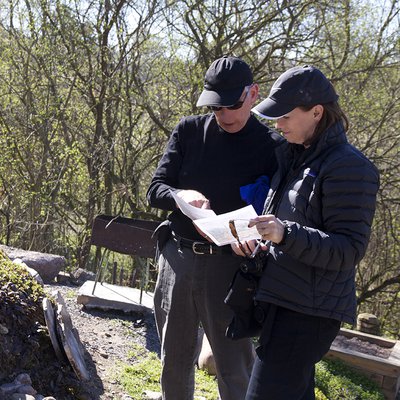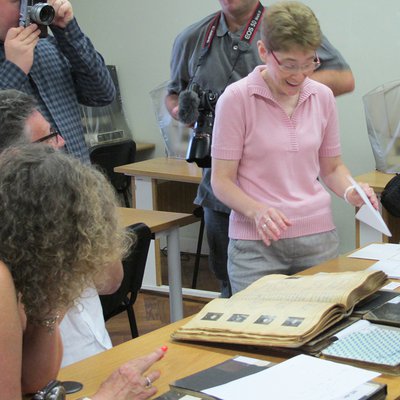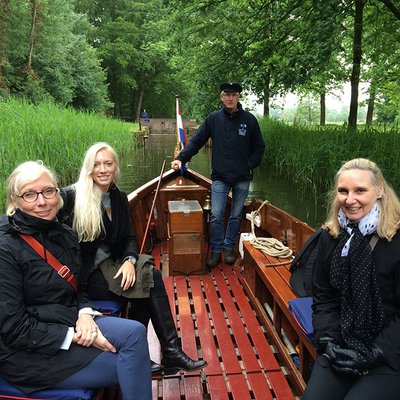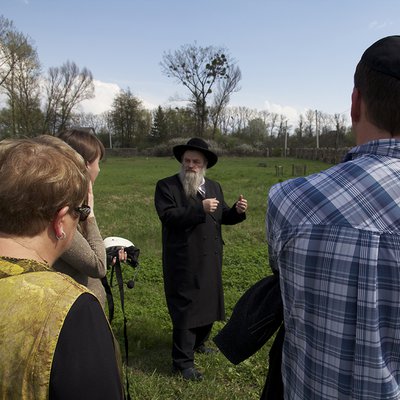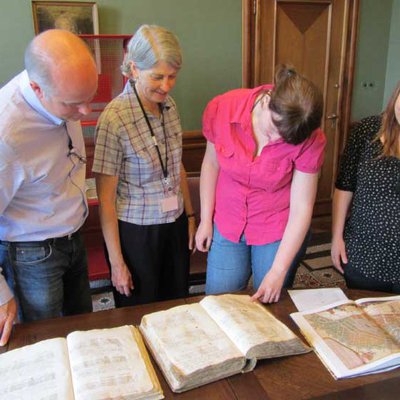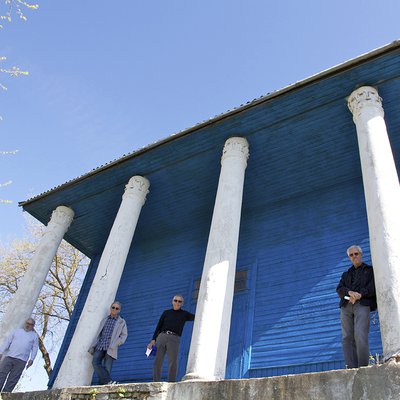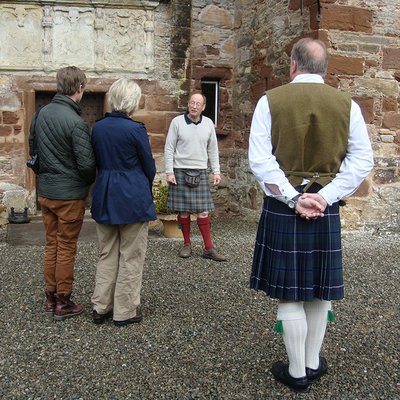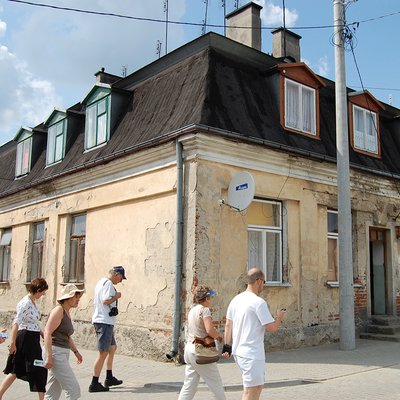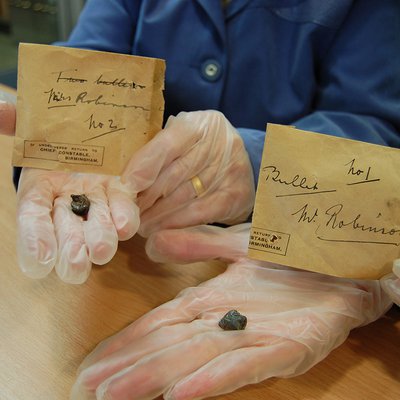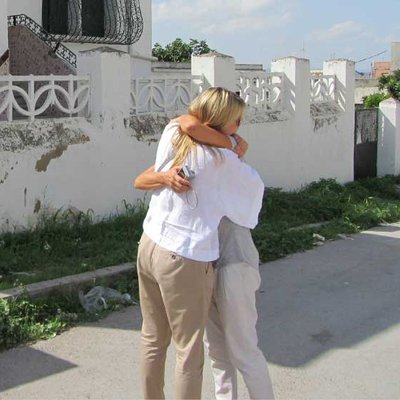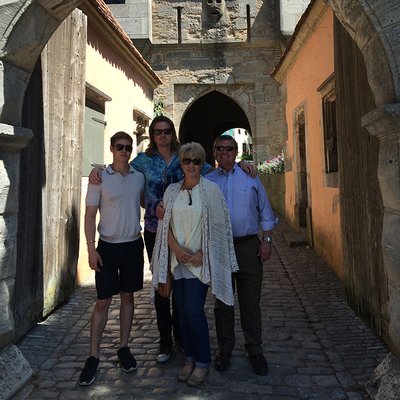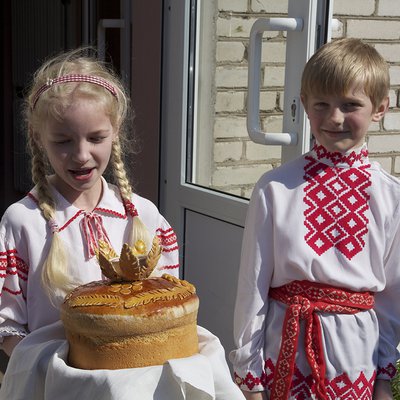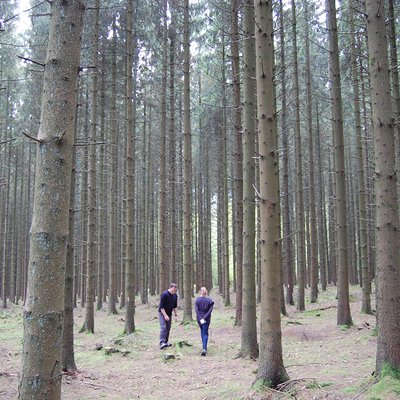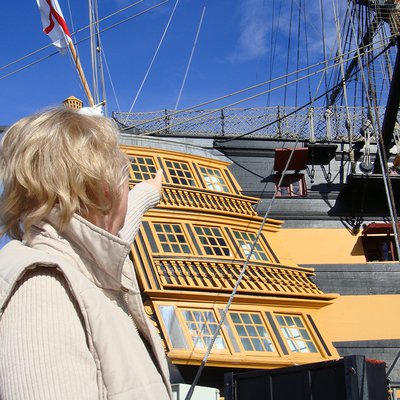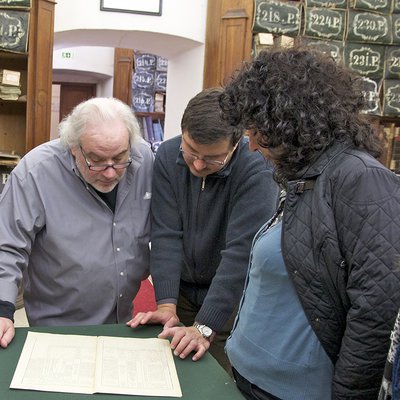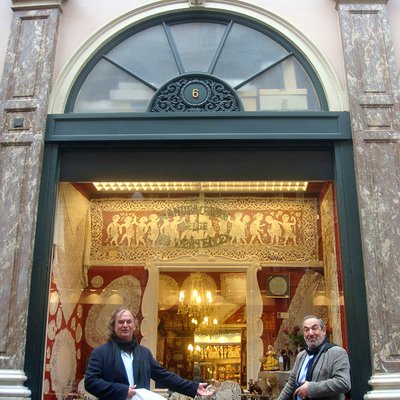 'Ancestral Footsteps goes far beyond a family's past on a genealogical quest filled with intrigue, adventure and enlightenment'
Robb Report magazine
'The Magical Ancestry tour'
Sunday Times
'The Adventure of a Lifetime'
The New York Times Style Magazine gift guide
'All I want for Christmas is … an Ancestral Footsteps package'
Guardian Weekend magazine
'Ancestral Footsteps combine in-depth genealogical research with treasure-hunt-like journeys that reveal their findings, clue by clue, along the way'
Wall Street Journal
How it works
1

You choose your Ancestral Footsteps package

2

You tell us what or who you want us to investigate and what you already know about your ancestry

3

We consult as many sources as possible to find fascinating new material and place your family in the historical context of the times

4

We present you with your research portfolio of illustrated book, family tree, and all your documents

5

You then have the option of a personalised tour built around your research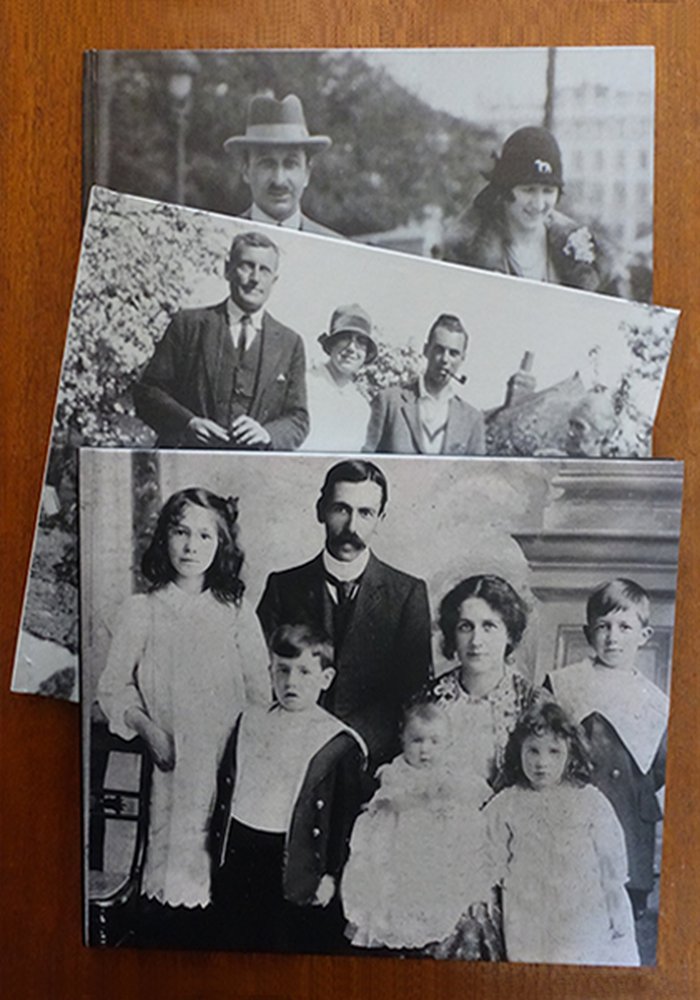 Are you looking for a unique and once-in-a-lifetime gift for someone special?
An Ancestral Footsteps Research or Tour package is an original and thoughtful present for anyone curious about their past with a beautiful gift voucher for the recipient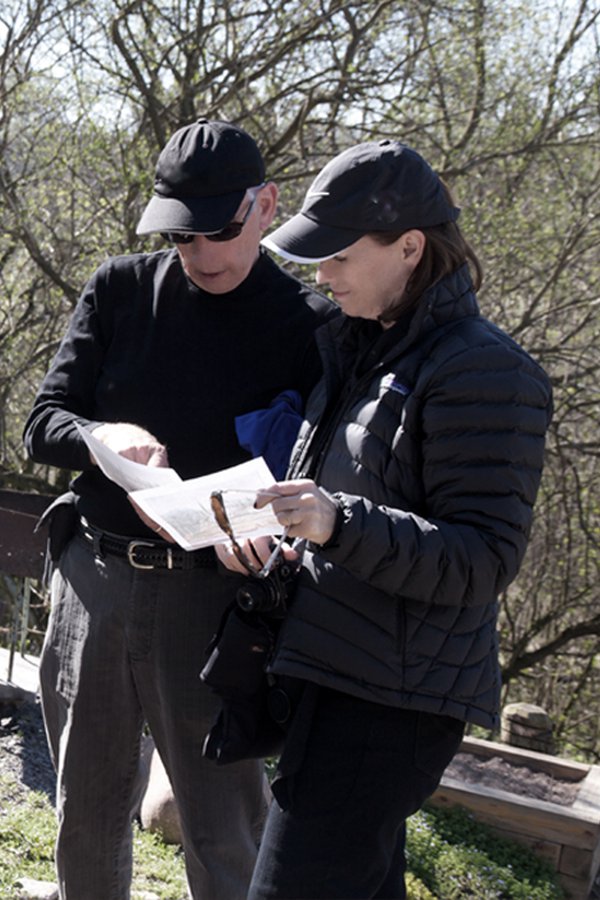 'Ancestral Footsteps is a miracle worker'
Art, Washington DC, USA
'There was a revelation every decade of the way! Fantastic'
Tony, Melbourne, Australia
'My Ancestral Footsteps weekend was a gift from work colleagues and one of the best presents I have ever received'
Michelle, Berkshire, England
'The 5-day ancestral voyage of discovery was terrific … not knowing where you were off to next keeps you enthralled'
Nic, Cape Town, South Africa
'You have managed to completely change my life during the last few days. I have never felt I actually belonged anywhere and had always been searching for my roots … now I feel complete for the first time'
Peter, Sussex, England
Research
Our research packages include in-depth genealogical and historical research into your chosen ancestor or family line, which we present to you in a beautifully designed and detailed portfolio that will be an heirloom for future generations. The portfolio includes a 30-page book, your family tree and copies of all your documents.
You start by choosing who or what you want to know about.  It may be that you want to trace your family as far back in time as possible, you may have a mystery that we could solve or an intriguing legend about your family's past. Alternatively, you may have a very specific request about the war career of just one ancestor or want to trace a missing relative. You may even need help verifying, archiving, curating and telling the story behind existing photos and documents. 
All of our packages include at least 30 hours of dedicated research plus editing, design and writing services.  How our time is spent largely depends on the nature of our investigation – if your family is from the UK then you can expect a comprehensive selection of documents and revelations, if your family is from a far flung corner of say, Eastern Europe or Asia then more time may be spent on translations and sending a researcher to a remote archive.

Tours
We can also build a tour based on our findings accompanied by one of our in-house researchers who plans your itinerary, negotiates access to the places linked to your ancestors and tells you your story in situ with plenty of time to ask questions and discuss our findings.  We can even reveal our findings on the tour itself by laying a trail of clues and documents that you follow throughout your trip. 
Research portfolio
Comprehensive research package on your family history
Preliminary interviews with family members
All our findings beautifully presented to you in a 30-page illustrated hardback book
Electronic copies of your family tree and all your documents

Price £2,950 (includes at least 30 hours of research)

Or as above with 60-page illustrated book and including at least 60 hours of research. Price £4,900
Tours
Take your Ancestral Footsteps research one step further with a fully-guided trip of a lifetime to discover the places your ancestors lived and worked, accompanied by one our in-house researchers


Prices from £500 a day for your Ancestral Footsteps researcher and guide plus additional expenses, such as on the ground transport, to be agreed in advance. Quotes all depend on tour location and complexity

Additional services
Visits: we can visit you at home either to discuss the project and review existing documents or to present our findings to your family
Oral histories: we can visit your home to interview family members about their lives and provide a professionally edited audio or film recording
Films: we can make a short film of our ancestral findings to include moving archive and images


Prices on enquiry

'Remote curiosity was quickly overtaken by a cluedo-style chase as we galloped through history'
Mike & Caroline, Dubai
'There were so many treasures on the trip that it's hard to pick out just one favorite highlight'
Anne & Eddie, Ohio, USA
'The team amazed me with the depth of their findings … everyone should take this trip of a lifetime'
Jo, Cambridge, England
'My Who Do You Think You Are? type tour totally blew me away! It's incredible to see how traits and patterns are passed through generations. A remarkable experience'
John, Perth, Australia
'It was the best trip of my life. The most amazing thing was having my family come to life and that many generations from now, our family will know where they came from. I have my story and I will treasure it always'
Lori, Texas, USA
Sue Hills, Ancestral Footsteps' founder, is a veteran producer and director on the international hit BBC family history series, Who Do You Think You Are? While filming all over the world with celebrities such as Susan Sarandon, Barbara Windsor and Jerry Springer and helping to give them a fascinating insight into their past, Sue realised she could provide a similar experience for a wider audience. She developed the 'Ancestral Footsteps' concept of bespoke family history research packages and tours. Founded in 2008, and based in the UK, Ancestral Footsteps is proud to be the world's first international ancestral tour company.
Sue's dedicated team is largely made up of former TV researchers and producers. They have an eye for a story, tenacious research skills, and a wealth of experience and make excellent travelling companions. The Ancestral Footsteps team also boasts an unrivalled international contacts book, to help bring your family's story to life wherever it leads us.
Sue combines running Ancestral Footsteps with her TV directing commitments. Recent assignments included Happy 100th Birthday Vera Lynn, Danny Dyer's Right Royal Family and Gary Lineker: My Grandad's War.